On October 13, our Australian clients came to visit out factory with his staffs.
Around 10:00 AM, they arrived with several samples and this big one!
They can't wait to see our workshop.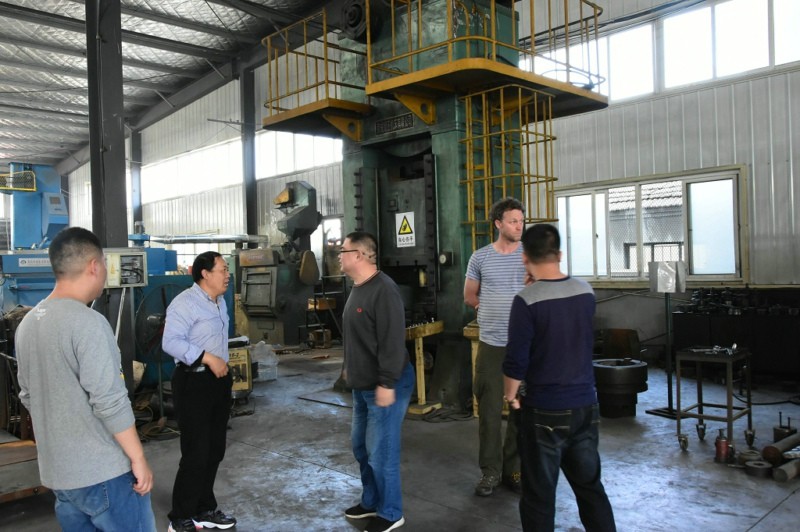 We introduced our equipments and facilities to them, like the 3-axis CNC machining center and the 5-axis percise digital-controlled machine tool, the tolerance can be reduced to 0.01mm.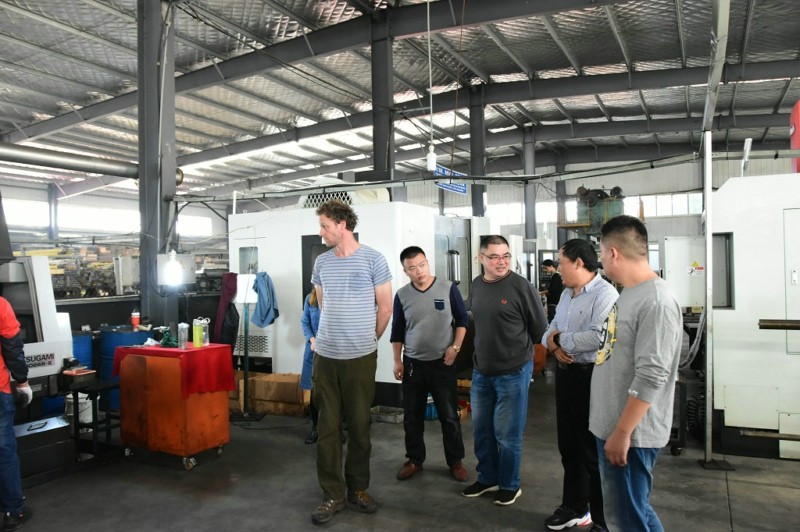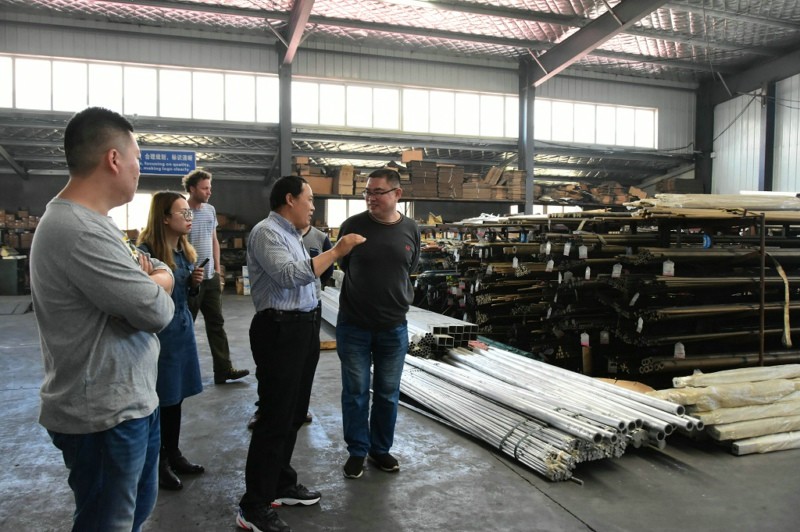 They also visited the Welding Area, Assembly Area, Pending Area, Packing Area, Stamping Area, Inspection Area, Hot Forging Area, CNC Area, Warehouse and the Raw Material Stock.

The samples our client brought are brass hot forging parts and luckily the forging press was working then so they can clearly see each and every step of the hot forging process.

The various of non-standard customized parts we produced for our customers also aroused their curiosity. They kept asking that what are these parts work for.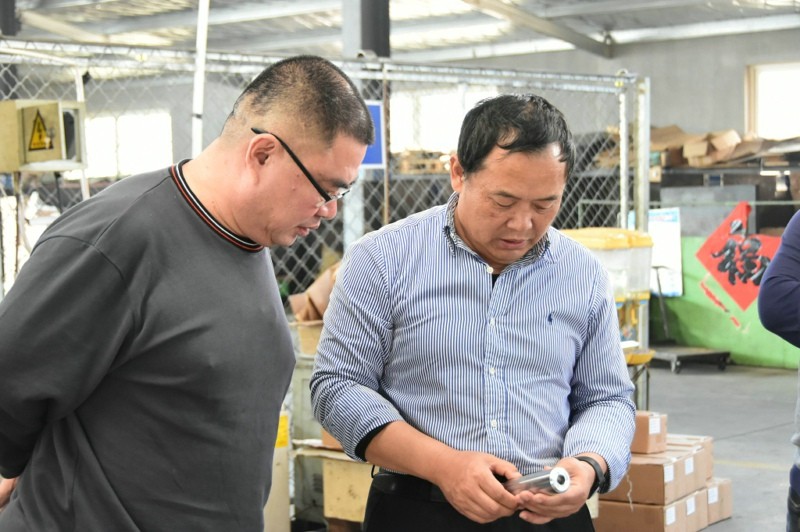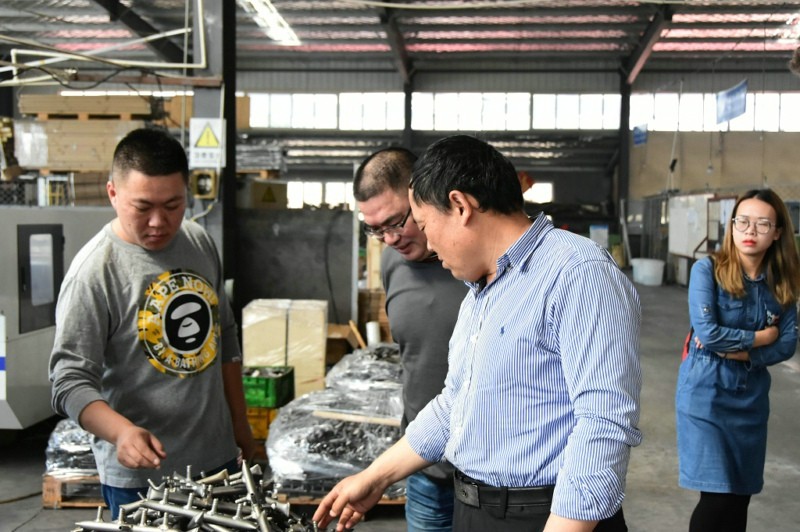 After visiting our workshop, we went to the meeting room and began to measure the samples and discuss the details of these brass hot forging parts. One of the samples are processed by casting, we also compared these two processes and analyzed the differences for them and chose the best solution for them. We also analyzed the two different raw materials and compared the contents of the brass by crushing the part apart and comparing the color of the brass scraps. After that, the difference between these two samples can be easily seen!
Our clients also marked the specifications of every part for our quotation.
Our engineers promised to find the most suitable mould and raw material on the basis of guarantee the weight they asked.
They also visited our parts gallery cabinet. They were really interested in the parts we produced for our customers, like the customized brass transformer parts, brass valve parts, brass tee, brass pipe fitting etc.
And then, it's time for lunch.

You have to try the seafood when you come to Qingdao.

They love Tsingtao Beers!
Welcome to our factory next time!